The Secretary General directly reports to the Chair and the IDEAL's Executive, and indirectly to members of the IDEAL Consortium Policy Committee (CPC), paralleling the role of an executive director in a typical Company structure.

The responsibilities of this position are varied and may include:
working closely with the IDEAL support staff based at the host university to support members and promote the activities of the IDEAL Consortium
coordinating presence of IDEAL staff to represent the Consortium at medical education conferences, including attending IDEAL's education booth
arranging agendas and venues for and the keeping and distributing of minutes of the annual CPC meetings
responding to requests from member schools related to IDEAL's operational policies and practices
responding to requests from non member schools concerning IDEAL's benefits, member obligations and application procedures
overseeing the management of applications to join IDEAL
coordinating secretariat services to the CPC, including managing agendas and voting on agenda items between meetings
marketing of and assisting with "Train the Trainer", "Item Development" and/or "Item Bank Administrator Training" workshops
assisting (as needed) the staff in the IDEAL Coordination Centre in answering queries from members which pertain to the theory and evidence-based practice of assessing medical students
Our Current Incumbent
Associate Professor Michael Wan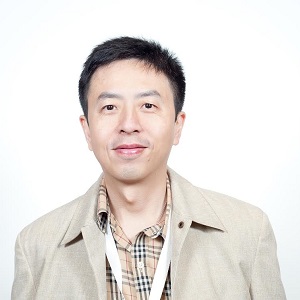 Associate Professor Michael Wan (MBChB, FRCP, FHKCP, FHKAM, JP) is the Head of Basic and Clinical Science Domain and Associate Professor of Assessment in the School of Medicine at the University of Notre Dame, Sydney. He is an interventional cardiologist by training and is the former Head of Assessment in the School for 7 years. He has experience in assessment and curriculum planning. He received the Vice-Chancellor's award for Excellence in Teaching in 2011 and is recognised nationally by receiving the Citations for Outstanding Contributions to Student Learning from the Office of Teaching & Learning in Australia in 2012. He has currently more than 90 abstracts and publications; many of which are focusing on medical education and assessment.
Head of Basic and Clinical Science (BCS) Domain
Associate Professor, Assessment. Medical Education Unit
School of Medicine, Sydney
The University of Notre Dame Australia
PO Box 944 Broadway NSW 2007
Tel: +61 02 8204 4479
email: michael.wan@nd.edu.au